Elegant and efficient Linux terminal for command line enthusiasts designed by the team Sophiware. Go Terminal is a very young app, but very beautiful and powerful.
When I installed "Go terminal" on my system Linux Mint 18, I was pleasantly surprised by this app. Firstly – it's beautiful. General view of the terminal originally made for Ubuntu, but I was not difficult to change the interface under the theme of environment cinnamon 3. At the time of this writing, the program has Beta status, but it does not prevent to use this terminal now. Weighs "Go terminal" a lot, but it's worth it.
Features:
– Retractable panel;
– Save your favorite commands;
– Beautiful, nice and customizable interface.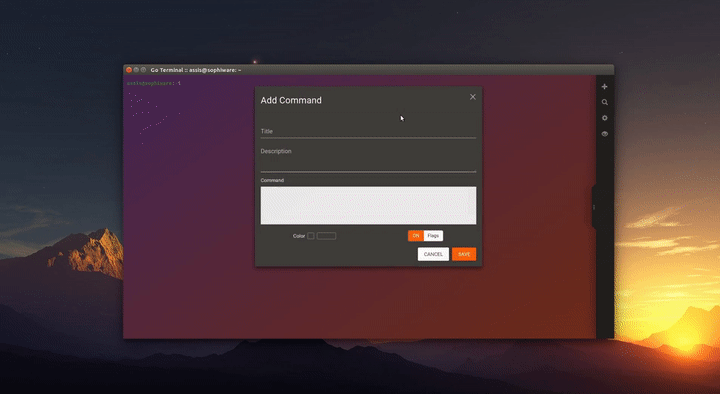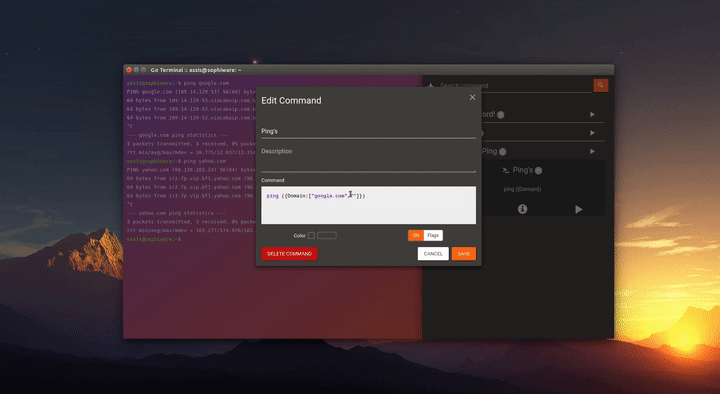 Installation latest version into Linux Mint:
Single command
cd /tmp; wget http://products.sophiware.com/download/goterminal/linux-debian -O goterminal.deb; sudo dpkg -i goterminal.deb[/simterm]
Or download the .deb package from the official site of the project.
Good Luck!!!